Digital Marketing Services
Brand/Logo Development
With one look, your customers should see your logo and instantly recognize your brand. That's the power of an effectively designed logo for your business. It's a visual indication of what your brand represents.
Content MAnagement
From blog posts to web pages to newsletters and press releases, we have the ability to craft a compelling message that drives action, all while staying true to your company's brand and voice.
Email Marketing
Discover how you can leverage your business's contact list for new lead generation and improved customer service with a strategically targeted email campaign.
Google Ads (SEM)
From targeted strategies to remarketing campaigns, we can help your company boost the results of your SEM efforts. Our team is certified in both Google Search and Google Display Ads.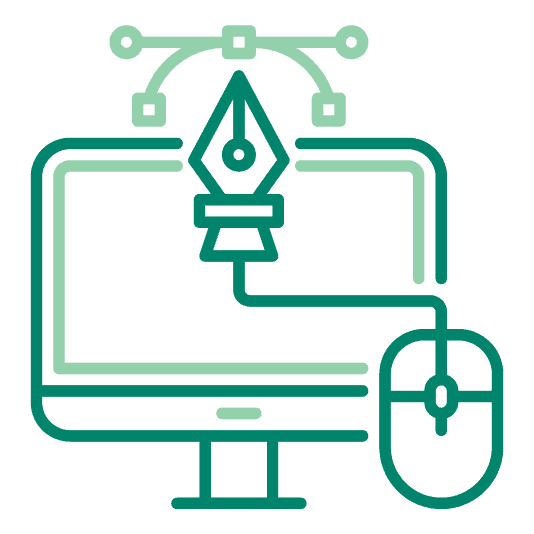 Graphic Design
Graphic design optimizes your marketing efforts across all channels. Let our team create graphics for you that are consistent with your brand's aesthetic.
Photography
Photography is one of the first impressions that customers will get of your brand online, so it is important that it effectively displays the quality of your brand.
Search Engine Optimization (SEO)
Do you have trouble attracting organic leads to your website? Collectively, our team has 10+ years of experience in auditing, implementing, and managing SEO strategies for a variety of industries.
Social Media Management
Is your social strategy stuck on pictures and hashtags? Go beyond likes and comments to discover how your social media can help grow your business.
Web Development
From tune-ups to full development, we have the capability of creating an eye-catching website you and your customers will be proud of.
Other Skills
like most creative things, not every skill fits in a box.
obscure pop culture references

90%

90%

problem solving

95%

95%

corny jokes

100%

100%